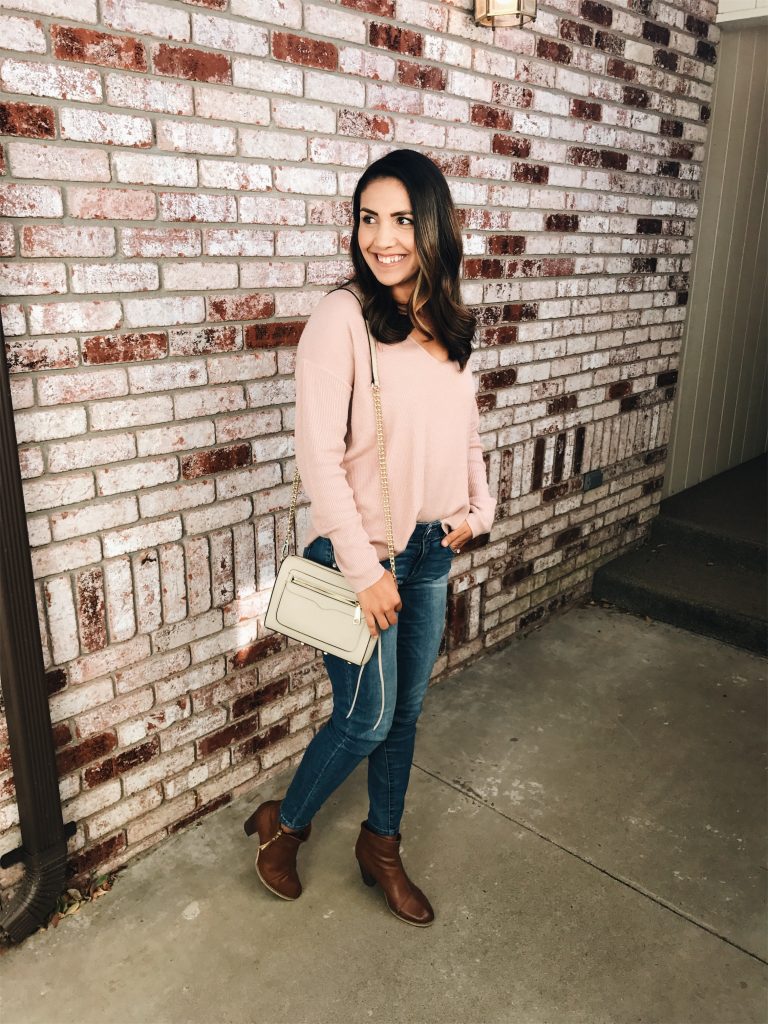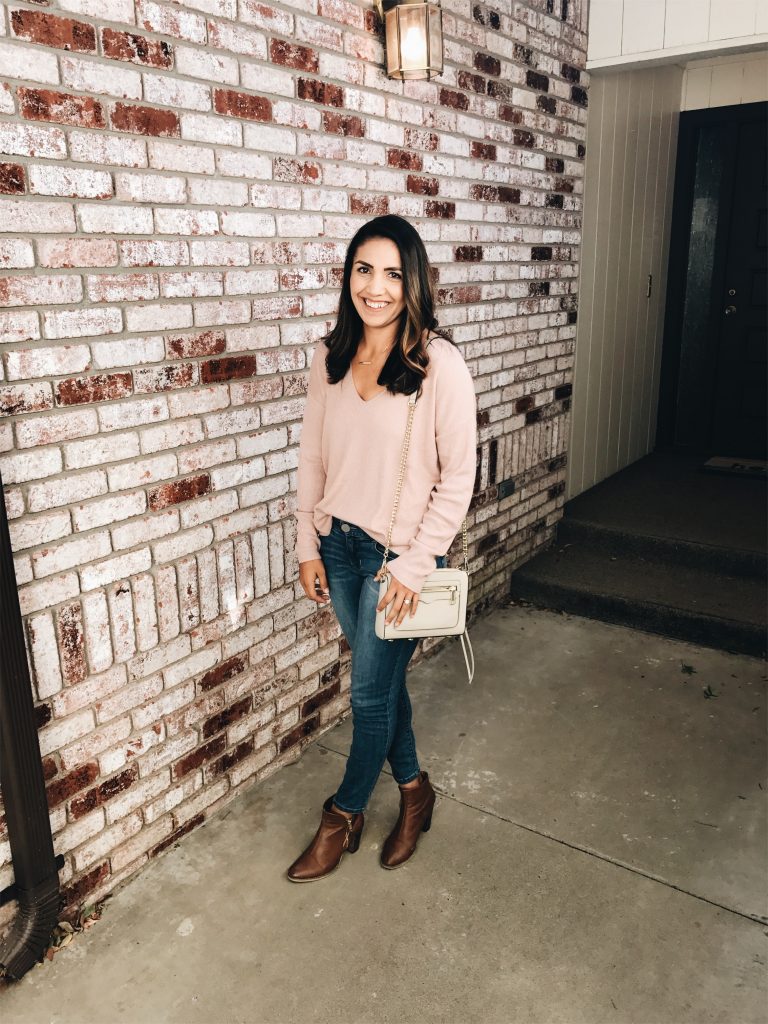 Fall always has a special place in my heart. I have lived in a hot climate my entire life, but usually with dedicated seasons. These past few years though have been unreal with how sporadic the weather has been. One day it can be a cool 73 and the next its a sweltering 95 and my wardrobe just doesn't love it. Dressing for Fall is a dream in my book. I love light layers and booties are my jam because heeeelllooooo no more pedicures, am I right? I'm so happy summer is coming to an end because we were so busy I feel like I can finally catch up on life and just relax on the weekends now.
We are currently looking for a daycare facility for Rory and I want to cry every moment I think about it. I feel like I just can't cut the cord. Our bond is unreal and although I know she will be fine without me, I just miss her so much when we aren't together. It's all good though because it will only be two days a week while I go back to work officially (yes I do more than blog and be a mom).
I scored some amazing pieces for this fall/winter from the Anniversary Sale and I can't wait to feature them! This look is so versatile and easy for anyone to throw on and feel amazing. I love how this sweater falls and how flattering it is on me. I always love the idea of layering a blanket scarf over top if its a little cooler. Besides throwing on booties I love this look with a cool and simple sneaker too. I'm on the hunt for a great midi skirt to pair with this sweater for date nights and all the upcoming holiday events that are approaching way too quickly. It's also 50% off from Nordstrom and a major closet staple.
Okay, so let me talk for a long sec about these fabulous jeans. I have never in my life owned a pair of jeans that are this flattering. About to get real persona,l but since I was about 13 I've always had this annoying flab of fat that makes my stomach look like I have a pooch. As annoying as it is, I've just learned to suck it in when necessary haha or embrace it in a bikini. WELL these jeans don't require any of that hoopla! They have the most amazing waistband that just naturally hides all that extra nonsense and makes you look like a size smaller than you are! It's serious fashion magic! I ordered a size 4 and I'm 138 lbs and they fit like a glove. Run, don't walk, because they are 40% off right now at Nordstrom!