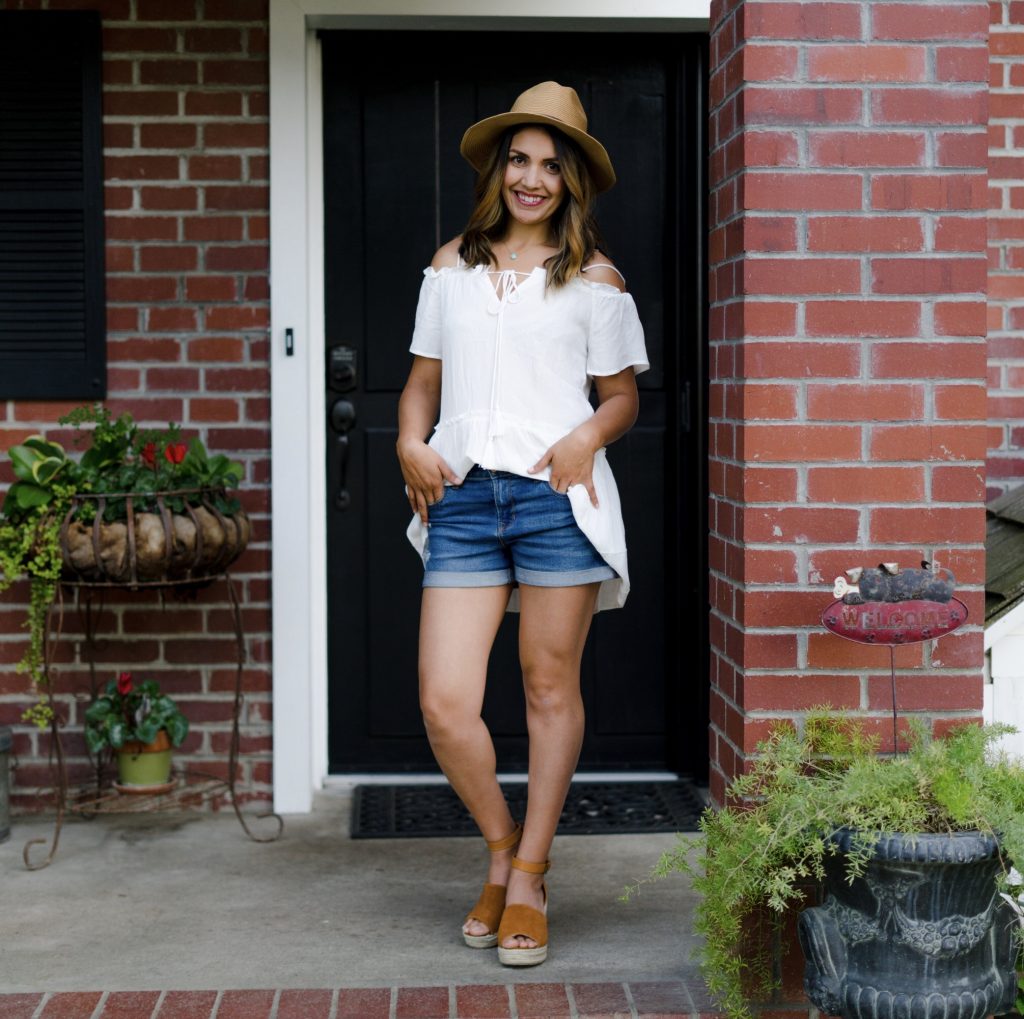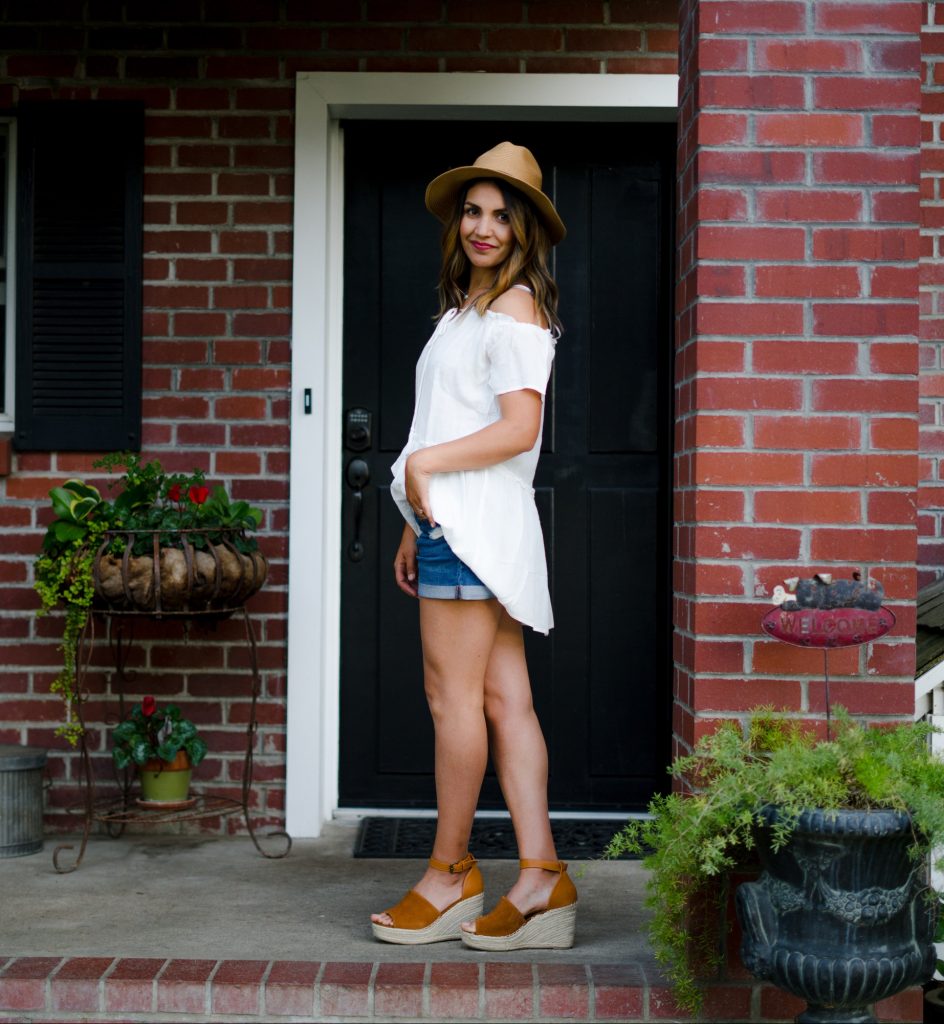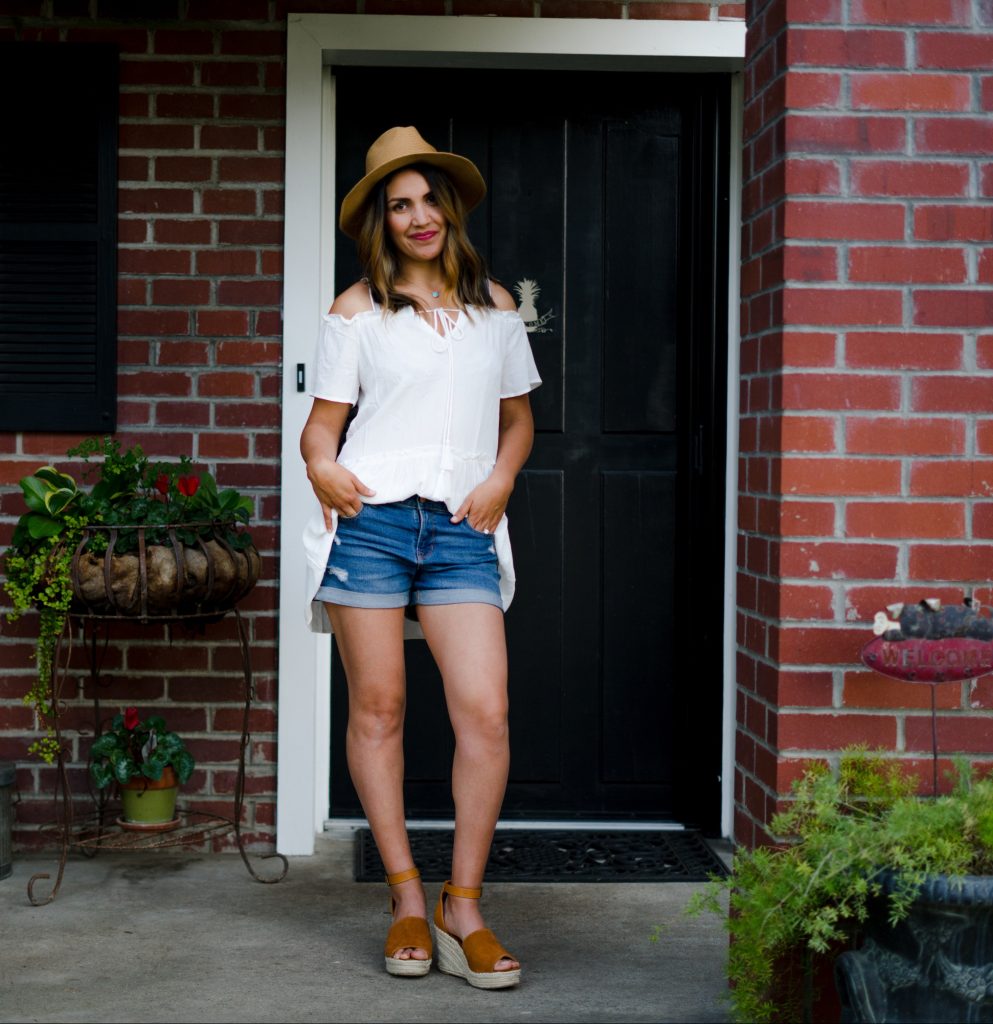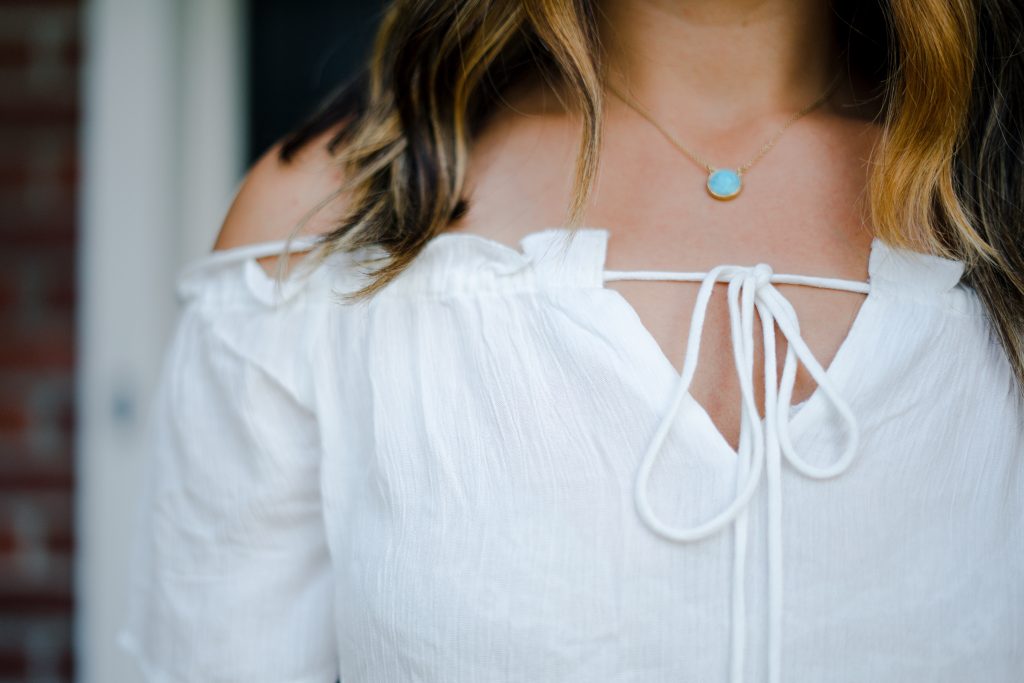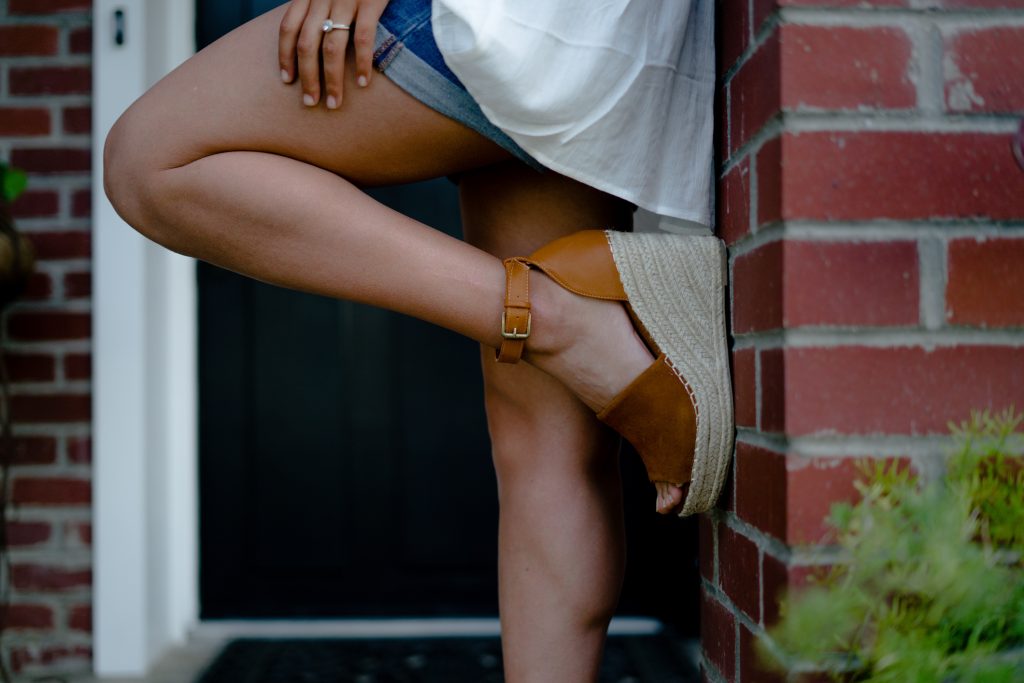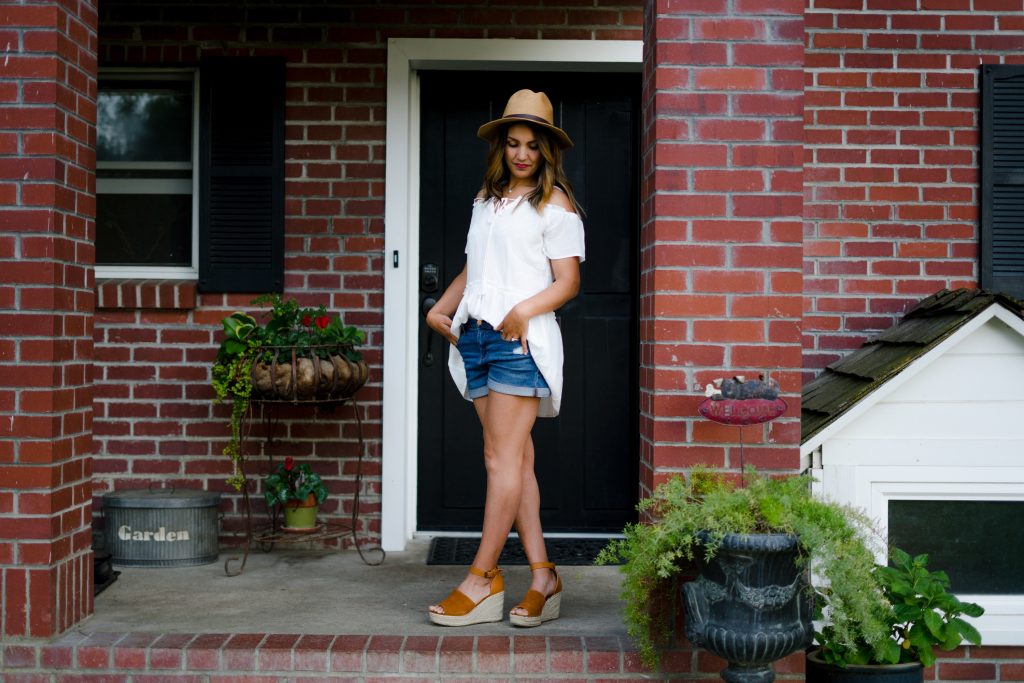 Hey Everyone! I hope you guys had a great weekend! For some reason I could use a few more days off to just hang because I'm having a case of the Mondays! But the good news is how excited I am to share this outfit with you. I've had this one in my back pocket for sometime now and since we've dedicated Sunday's to being our shoot days, I thought why not share this favorite first (the other outfits this week are also new favs).
So I obvi wanted the real Chloe Espadrilles, but these Steve Madden dupes will do! I scored mine at DSW for the low low price of $33! I seriously love how amazing that store is and you can use up to three coupons at one time! Big score! They are uber comfortable, true to size, and will be perfect for Summer.
My jean shorts are another budget friendly find from Old Navy. So just recently I've had the hardest time finding good denim shorts (currently on the hunt for frayed denim that are actually long enough). The biggest issue is that I do not want my entire butt hanging out for the world to see and it seems like the "cheeky" look is so popular right now. I need an amazing pair without breaking the bank. But these cuffed jean shorts are very comfy and the perfect length! I'm in a size 4.
I got this flowy white top from Nordstrom Rack a few weeks ago because I didn't think I would love it, but I was so wrong. Its very lightweight, which is amazing for Summer coming up quick. It's very long but once I tucked the front my problems were solved! I'm wearing a size small but could've gotten an XS. My hat is an oldie but a goodie from Nordstrom!
Hope you all have a great week!
[carousel_slide id='750′]
xoxo, Jasmine