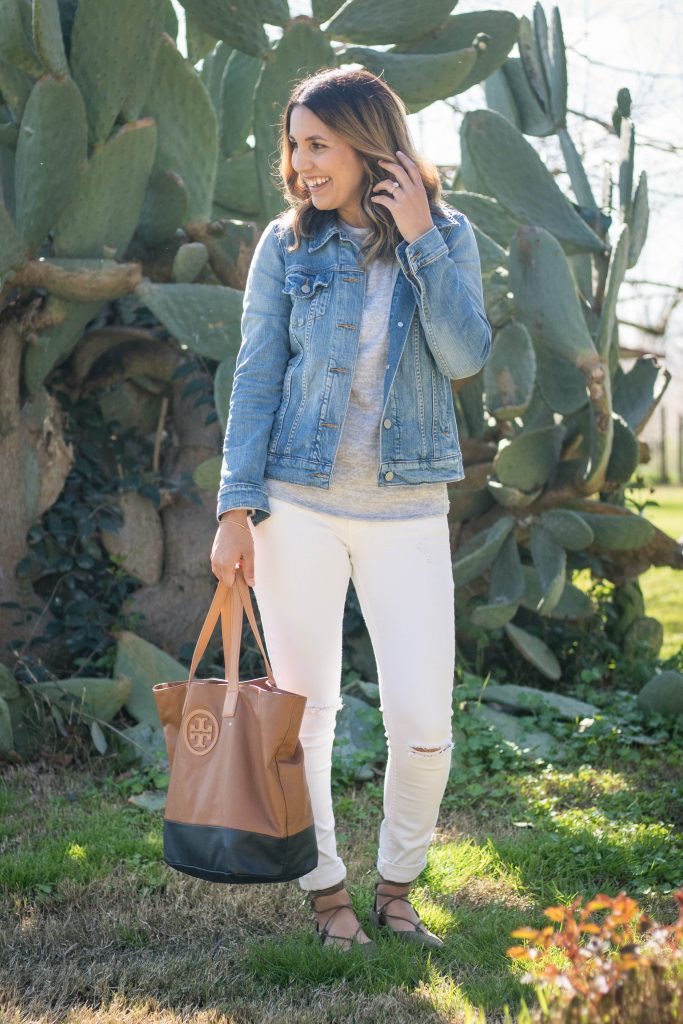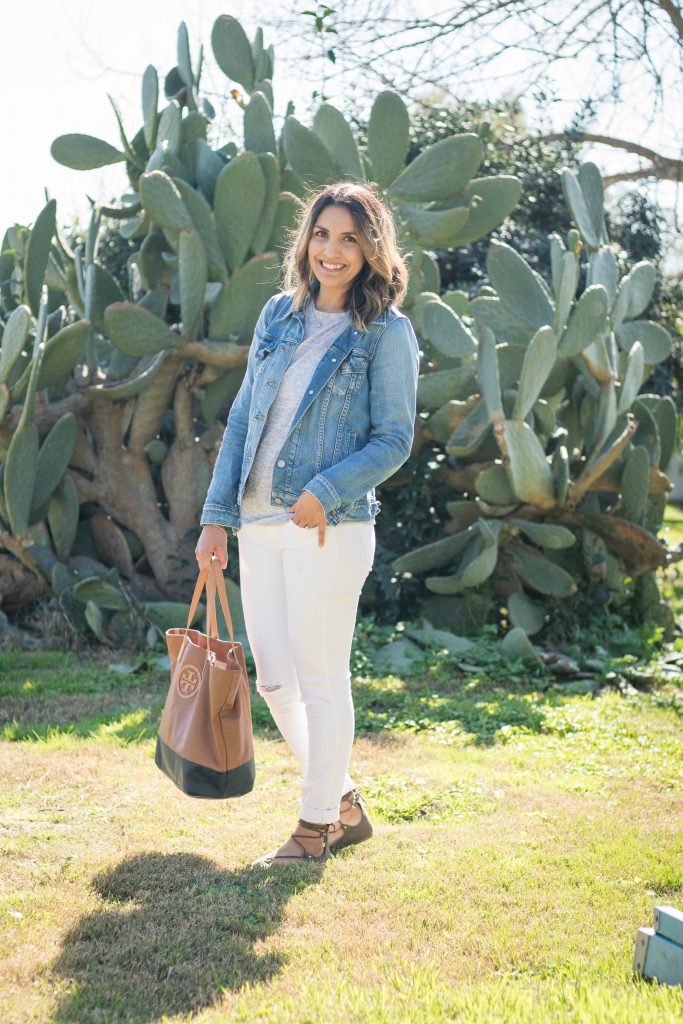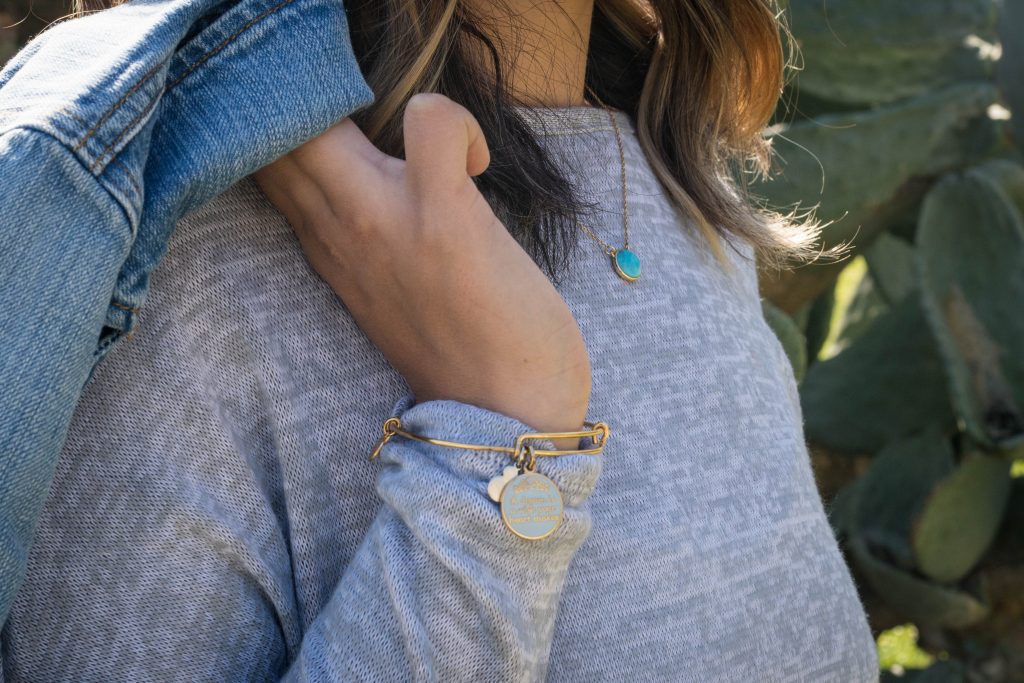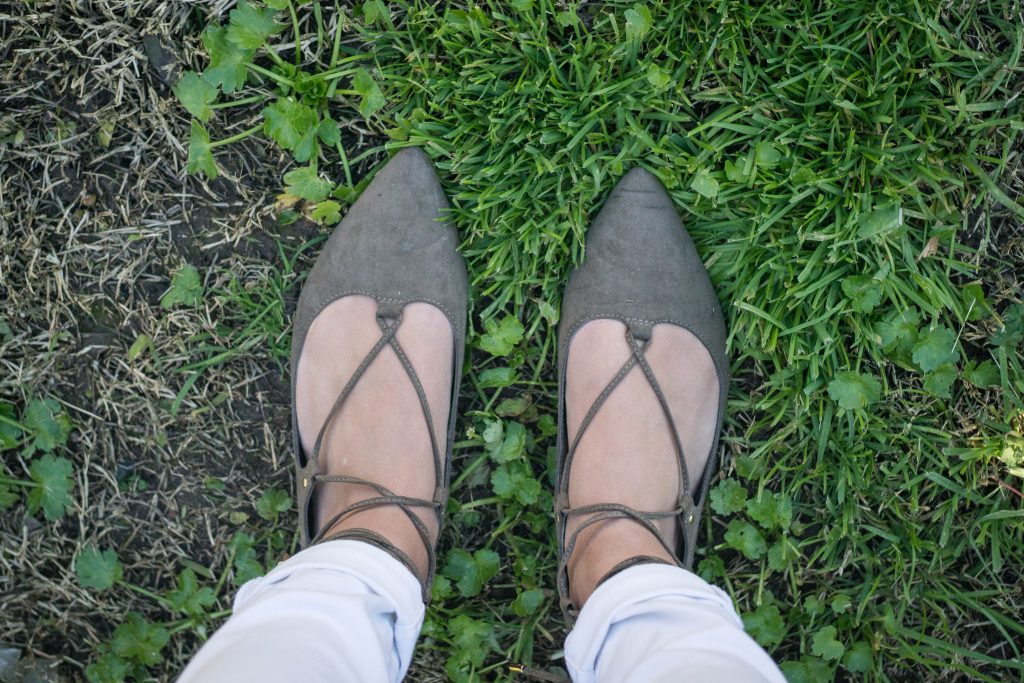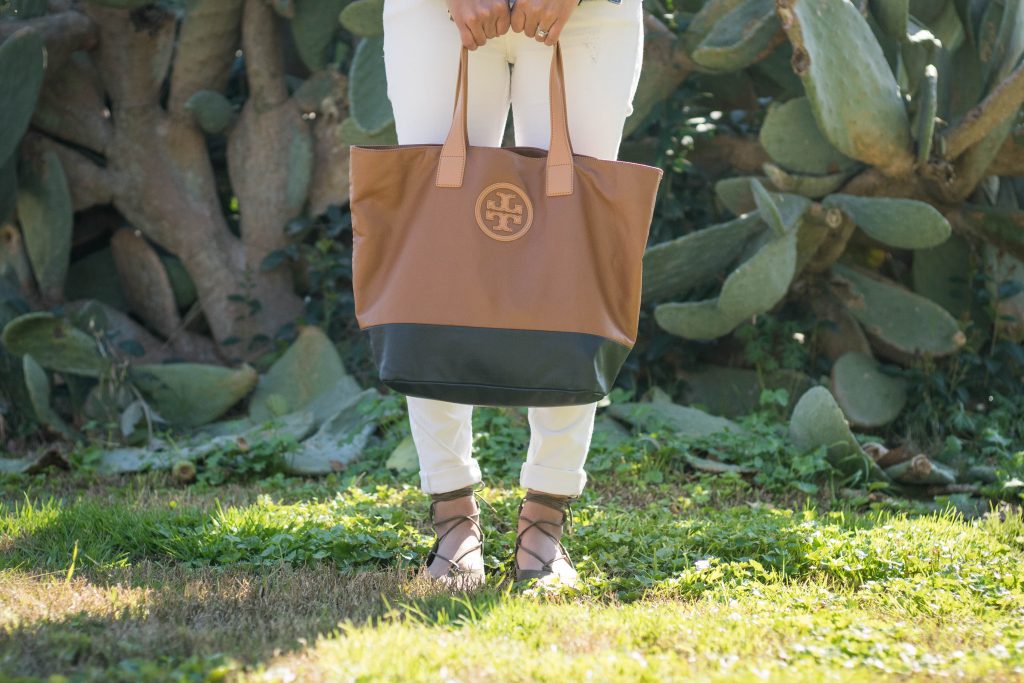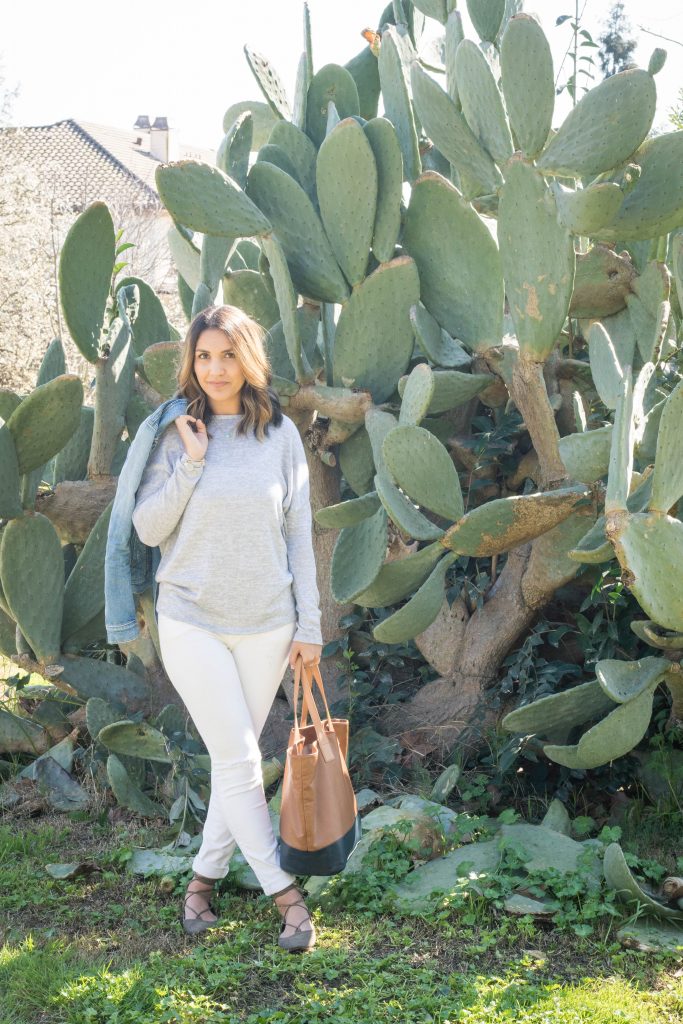 Jean Jacket: Levi's | Top: Old Navy | Pants: Nordstrom | Shoes: Old Navy | Handbag: Tory Burch old, similar here| Necklace: Stella & Dot old, similar here | Bracelet: Disney
Hey guys! So in California we are a tad spoiled when it comes to sunshine, but these past few weeks have been insanely bi-polar for CA. Luckily today was a great day to get outside and soak up the sun. I started my morning off at brunch with friends and made a few pit stops at local boutiques and ended the kid free outing at Old Navy. I picked up pants for the whole family and only spent $35! It was a steal too good to pass up.
I love a good spring day because layering is key and these white pants are giving me life again. Not only are they pre-baby pants but they are SO comfortable. My top is a new fave and I need it in every color. It's such an easy throw on tee that will make you feel very feminine and relaxed. My shoes are current fave lately because I feel like tie my outfits together. They were a steal from Old Navy during one of their amazing sales and I too need them in every color! This is my diaper bag tote that I love and found at Nordstrom Rack. I was going to splurge and get the actual Tory Burch diaper bag, but I love that this isn't baby specific and will keep staying in my day to day well after we need to tote around diapers and all things baby.
I can't wait for more warm days to be able to spend time outside with my babies all the while making the best memories! Thanks for stopping by! xox