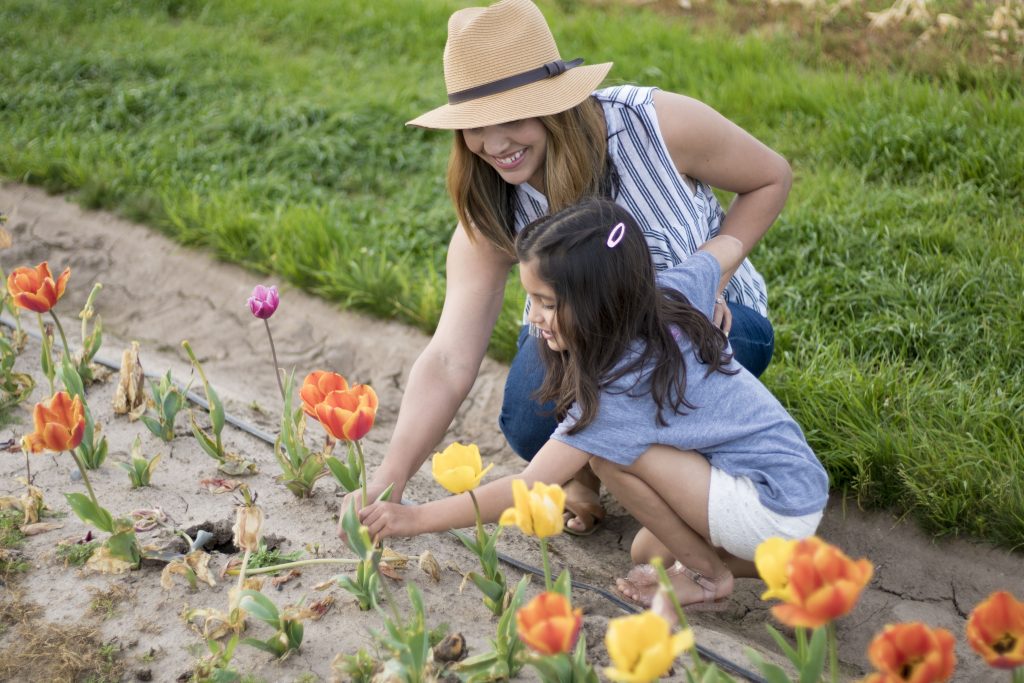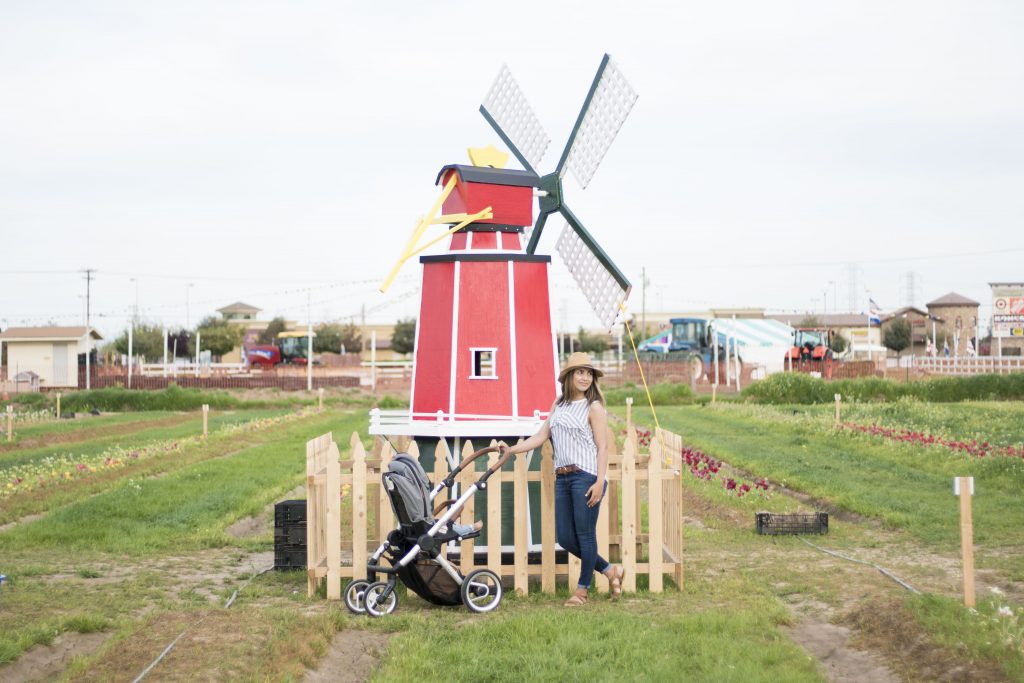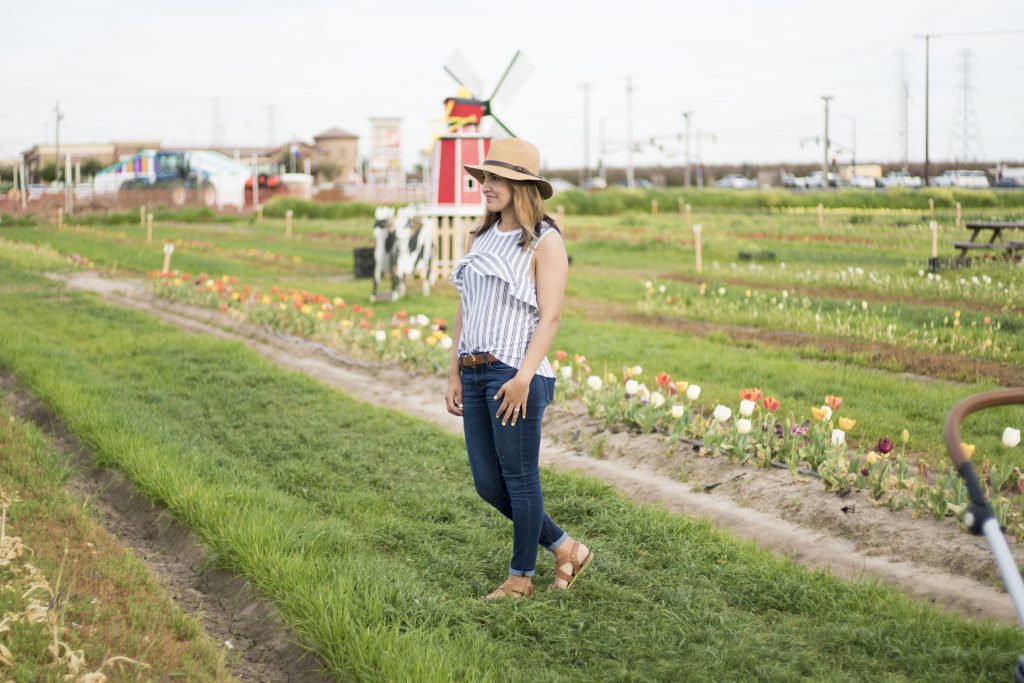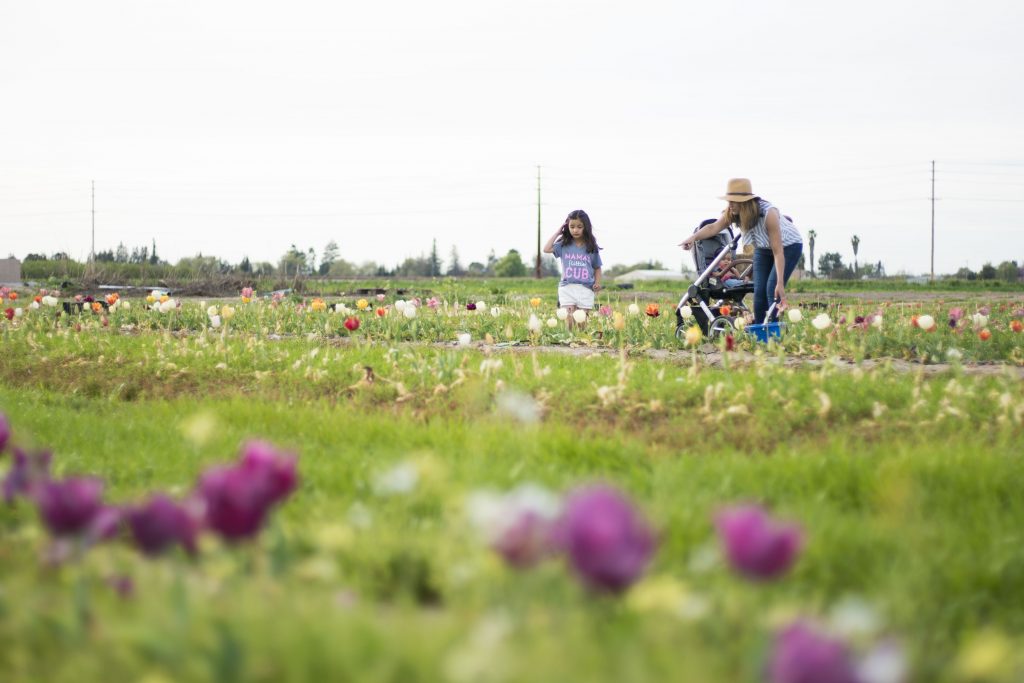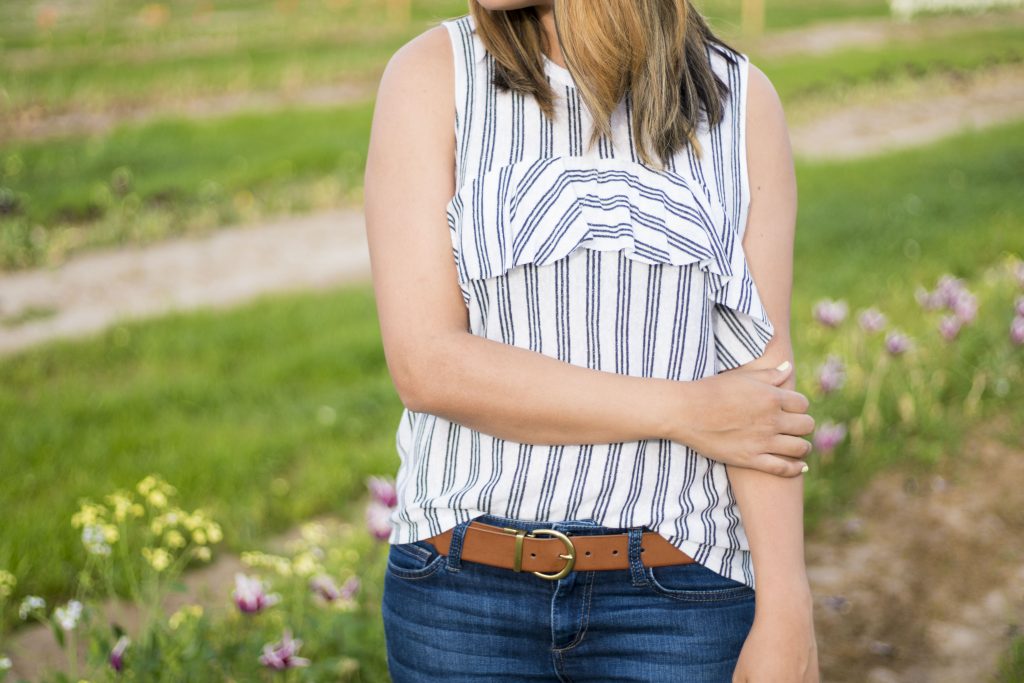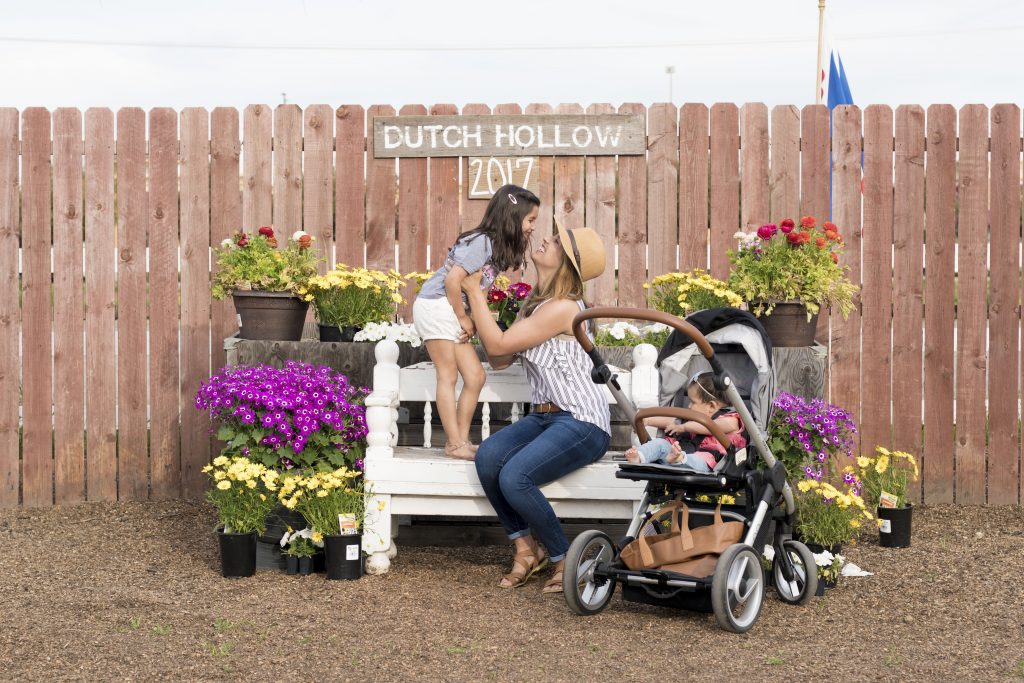 Recently we went to the tulip farm here in Modesto at Dutch Hollow Farms and it did not disappoint. I have a big place in my heart for flowers in general (dahlias are my absolute favorite) and tulips just remind me of a simpler time and feel very serene. I always have fresh flowers in my home because it's a total mood booster and looks so dang pretty. I love doing these outings with the kids for a couple of reasons a.) it gets us out of the house b.) Zooey loves flowers just as much as I do, if not more and c.) because I love looking back on these memories. Anytime I can do something special with the kids, I am there. I feel like life flies by, especially since having kids, and it's nice to just be in the moment and let Zooey pick flowers and be young and carefree.
There were SO many to pick from, but we ultimately came home with a few orange and yellow varietals and some of these super unique purple spiky ones that I had to have. I never knew tulips could be shaped any other way than their norm. It was a steal too! The farmer offers "u-pick" and essentially you can go out and get whatever you want and its a dollar per stem. He also has cute cut outs that the kids can put their heads in and smile for the camera. I especially love the farm animals that you can visit as well. My parents live on four acres so the kids get to experience sheep, goats, geese, dogs, cats, bunnies, skunks, raccoons, and so on and so forth but this little farm has baby chicks and Zooey loves them! She gushes over animals just like her mama 🙂
I thought it was beyond fitting to feel a little country while picking flowers. I got this hat years ago at Nordstrom during an Anniversary Sale and it's still been one of my favs when the weather is nice or the outfit is right. My top was a new find from the Who What Wear line at Target and I absolutely love the ruffles. A little frill never hurt anybody! My belt is another Target find and a new staple in my wardrobe. I love tucking shirts into my pants or skirts and this little touch of leather is everything right now. My denim is also an oldie but a goodie from Joe's Jeans. I always tell people how important it is to invest in your denim! You wear them probably more than anything else in your closet and they should last and fit amazingly well. I have come across a few jeans from other brands and while the fit can be just as good, they never last as long as designer denim. My shoes are an old Macys find from Steve Madden that I have been trying to replace but they are still so comfy and an easy throw on sandal. I have yet to find something better.
Zooeys top is a new favorite for everyone from Loved by Hannah and Eli and I paired it with some cozy eyelet shorts from Gap.
Outfit links are below! Enjoy and comment with any questions.
Me: Hat, old similar here | Top | Joe's Jeans | Belt | Sandals, old similar here