Hey everyone! So I'm pretty excited to share this post because it's something I've struggled with my entire life. I've spent most of my life hating my teeth and smile. I was teased up until age 25 because I had calcium deposits on my two front teeth and it made me incredibly self conscious. When I turned 14, I tried teeth whitening strips and they did absolutely nothing but accentuate my calcium deposits (which already looked like I put white out on my two front teeth). When I got engaged, I just knew I couldn't have those photos forever with my teeth not being perfect and white. I went through the whole professional teeth whitening process and that was grueling. I went to my dentist for the treatment and just let me preface by saying, the dentist gives me major anxiety. Every appointment was pure torture for this long winded process. I honestly had no clue how the process worked, but no one warned me about the at home treatment pain either. Once I would put the trays in before bed, I had to experience this awful zinging pain that was just as torturous as the dental visits. I had to work myself up to doing it every night for 20 min increments  and even then, it wasn't enjoyable.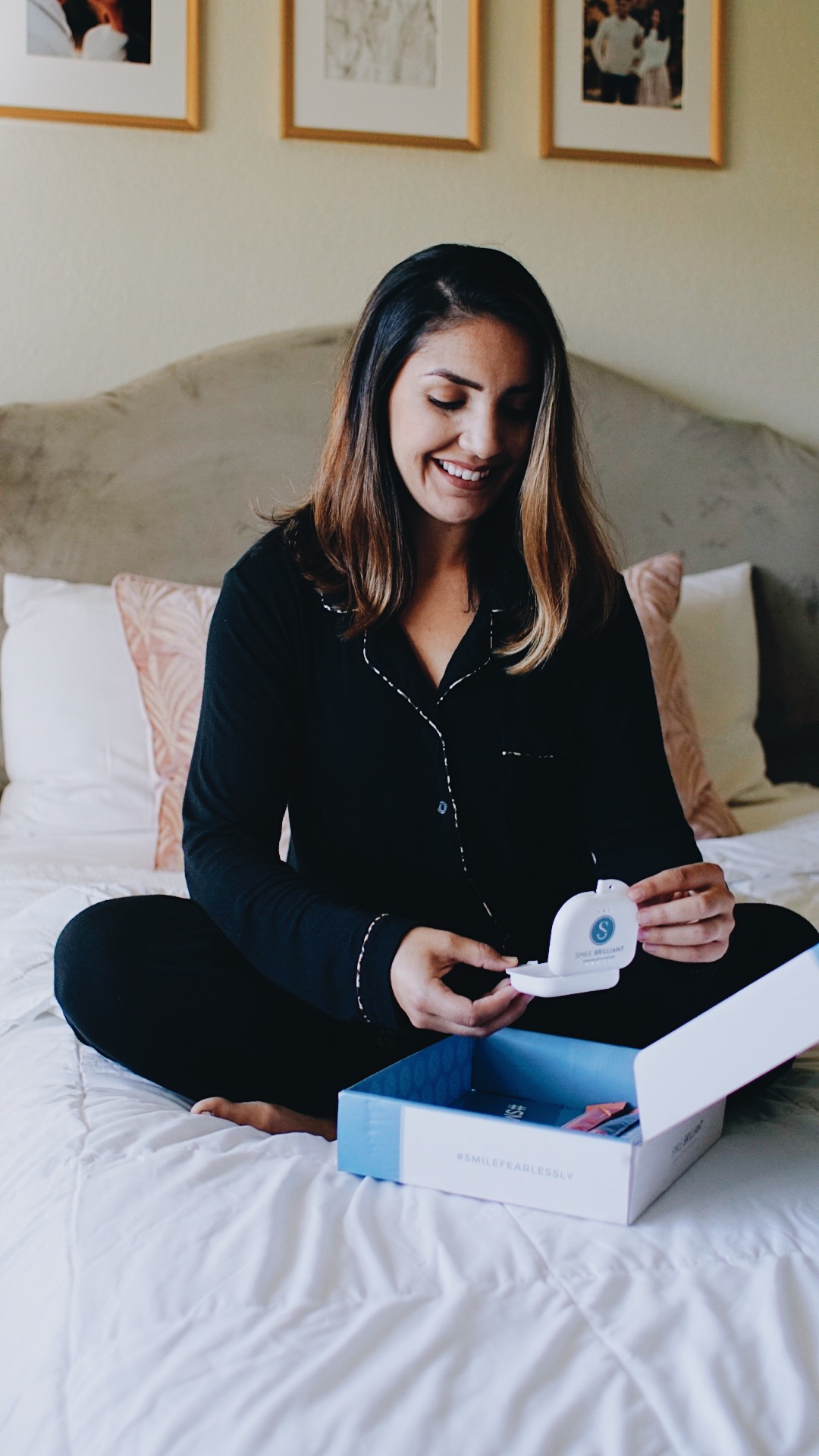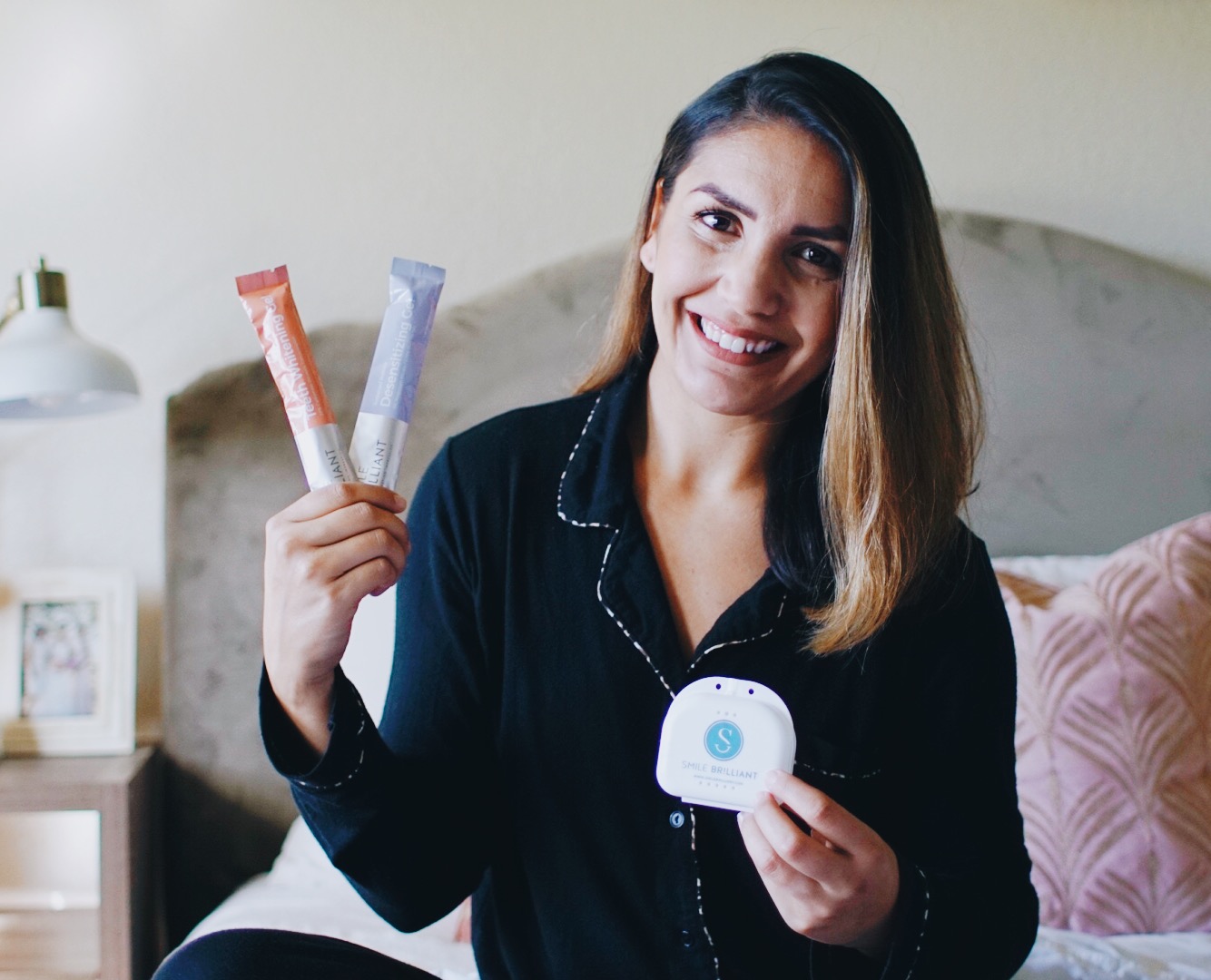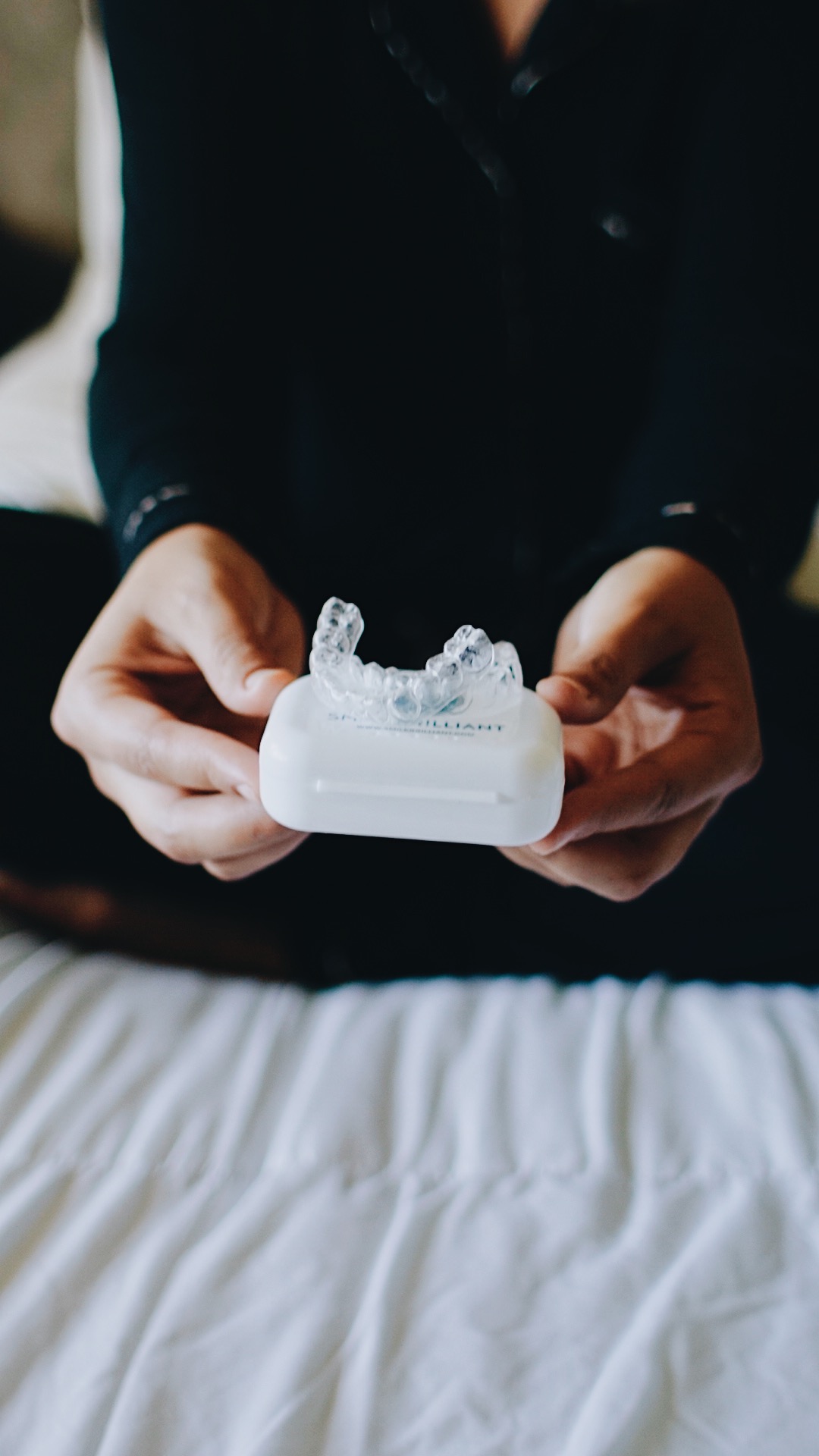 I loved my results from the dentist, but after I reflected and thought "would I do this again," and the answer is NO, but for great reasons. When I discovered Smile Brilliant, I was skeptical. In my mind, there was no way an "at-home" product could give me the same results as the dentist office… boy was I wrong! The process was simple, painless, and so convenient. I loved that I never had to leave the house, other than to send them back my trays. So the process was simple, I got the first shipment and made my molds, sent my molds in, and a week or so later received my custom-fitted trays! The whitening process was also pain free as well! Every night, about an hour before bed I would put in my trays and just kill time reading or watching a show. After the whitening process was over, I would use the desensitizing gel for 20 mins and then head to bed! It was that SIMPLE. I can't stress enough how you do not need to go to the dental office and pay an arm a leg for professional teeth whitening. Smile Brilliant truly makes the process incredibly effortless. My teeth were whiter after the 3rd or so treatment. My only alarming and tid but of info to pass along was my teeth "reacting" to the first treatment. My teeth were splotchy white and I was so worried I did something so wrong! However, when I woke up, my teeth were back to normal. That "side effect" is completely normal and never happened again after the first application. It took about 2-3 weeks to see optimal results for myself, which equated to about 10-15 treatments.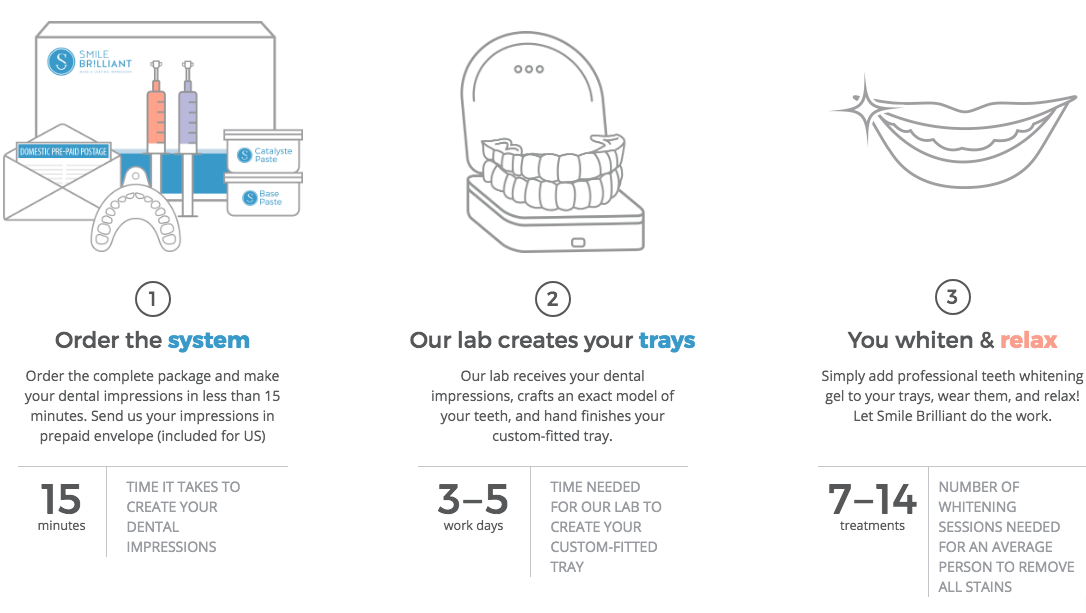 Here are my before and after!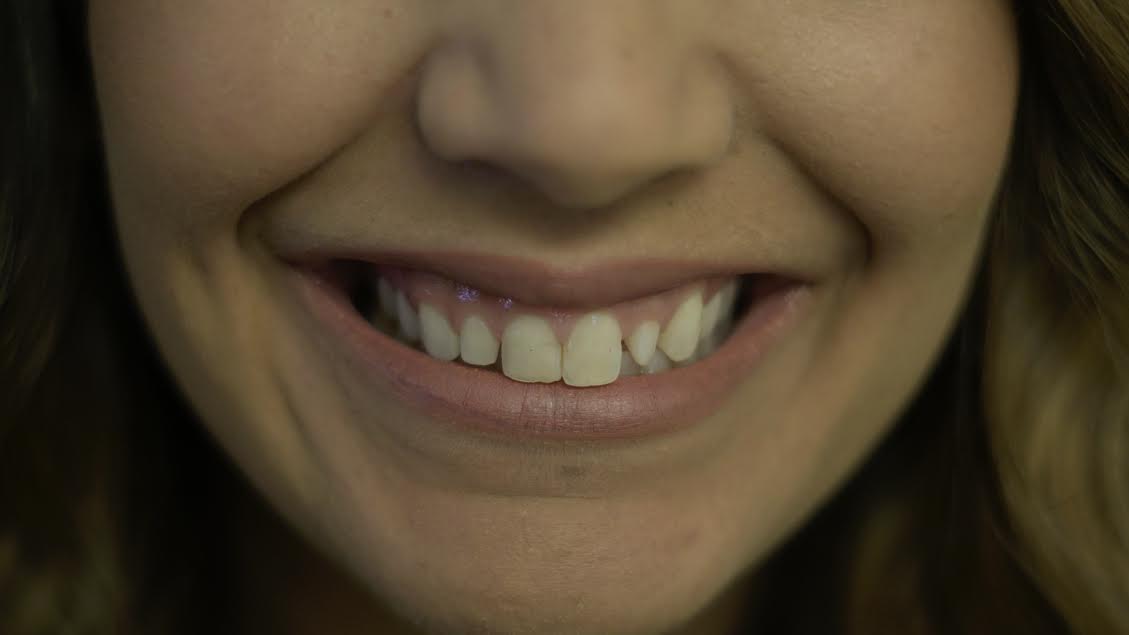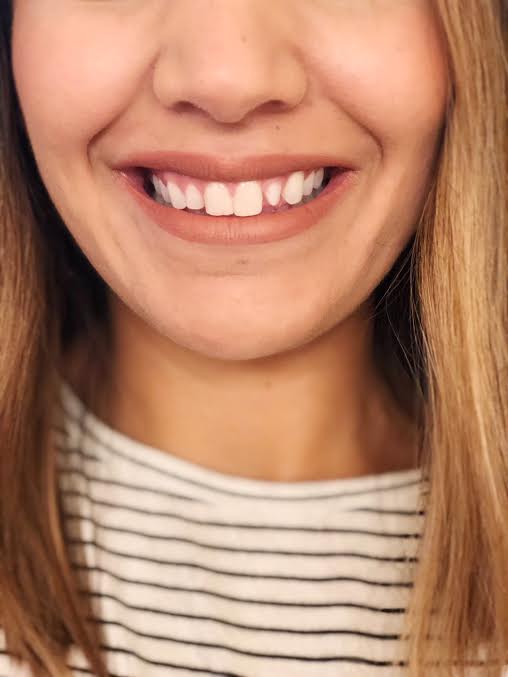 I can't say it enough, but I loved everything from start to finish. The experience couldn't have been any better! If you want to purchase your custom-fitted trays from Smile Brilliant, you can use the coupon code lavishlyinlove15 to save! I really want you guys to experience this amazing product as well! As a thank you to my readers I am doing a giveaway! The giveaway is for a $149 Smile Brilliant credit. All you need to do is click the link below and enter your name and email! 
www.smilebrilliant.com/g/lavishlyinlove
Viola! So stinking easy and simple! Please share with your friends as well! Can't wait to see who wins 🙂
Tooth Whitening Gel